Fair and Lovely Free Recharge
Hi Guys, I know many Of You Enjoying regualar Free recharge Tricks With Us. Now Its Time For another Free Recharge Related Offer. And This Time Its Well Know Beauty Brand Fair and Lovely Offering Free Recharge Of Rs.10
We Already Seen Free Rs.10 recharge Instantly from Zen Browser Offer Yesterday and Many Of Us looted It Like Hell with changing Device Id And IMEI.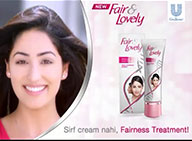 For Promotion Of Their Brand Fair And Lovely Is Giving Free recharge By Just giving Simple answer Of Their Phone Call, Well This FAL Free Recharge Offer is Tested By Us and Working Exceptionally Well.
Just Follow Below Steps To Get Your Free Recharge.
Fair and Lovely Offer To get Free Rs.10 Recharge
1. First of all Just Dial this Free number From Your cell – 07097200025
2. After Connecting Your Call get disconnected Itself and you will receive call back automatically In short time
3. Just pick up The call and give answers of 2 Questions Like Below
Just Answer " 1 " of Both Questions Asked On 1st Day
4. After Answers Your Call will get disconnected and on Next day you will receive a Call again Now Answer Both Question Like Below
Day 2nd:-Just Answer " 2 " of Both Questions Asked On 2nd Day
5. You will get Your Recharge On 2nd day In Just few Minutes After Answering Both Questions as i said…
Fair and Lovely Offer Free Rs.10 Recharge
For Term & Conditions and Source of This Offer Just Visit Here-click Here.