[*LOOT*] Real Screen App: Rs.15 as Joining Bonus + Rs.100 For Referring 5 Friends
Realscreen is a newly launched earning app on playstore now a days. You can earn free recharges by referring your 5 friends on it and Rs.15 as joining bonus to all their new users. And it gives Rs.100 for referring your 5 friends. Its time to remember your friends to earn free recharge for you and to your friebds also.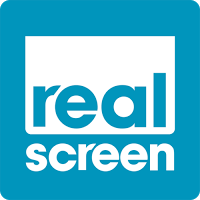 google_ad_client = "ca-pub-1399806074062216";
google_ad_slot = "6320223482";
google_ad_width = 200;
google_ad_height = 90;
How To Earn From Real Screen APP :
1. First Direct Download App From Here : Click Here To Download
2.Download & Install the app.
3.Fill the All information and Sign Up.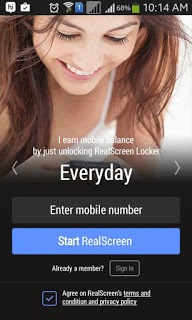 4. Now Verify Mobile Number By OTP send by the application.
5. Then Login Using Your Facebook to Earn Extra 250 Points
6. Now a popup box will open and it will ask you for a referral code.
Enter this code in that box COOLZTRICKS to Get Rs.10 Extra As Sign Up Bonus.
After Entering This Code You Will Get 1000 coins=10 Rs. as joining bonus.
**If you don't enters this code then you will not get Rs.10 as sign up bonus.**
7. Now you need to earn 5000 coins=50 rs. to to get your Free recharge of rs.50
You can earn more coins by referring your friends.
You will get 800 coins per refer.
Minimum Payout is 5000 coins. so you need to earn 5000 coins to get recharge of rs.50
Now if you have earned enough coins then go to My Profile > Redeem to Redeem your earned points To Get Free Recharge
Must Read:- Taskbucks Unlimited PayTM Trick
How To Use Real Cash App Trick For Unlimited Times :
1) First sign out from your 1st account.
2) Clear data of real screen application.
3) Change imei and change settings from donkey guard application.
4) Again open and sign in with another number and facebook id

5) It asked for referral code enter ur referral code. u will again get 1500 coins in 2 nd a/c

6) Then there is option of add friend in main page press" + " buttion and add your 1st a/c phone no. In which 1500 coins then give 1500 coins to your first a/c .

7) Repeat these process every time then u will get unlimited coins.
google_ad_client = "ca-pub-1399806074062216";
google_ad_slot = "6320223482";
google_ad_width = 200;
google_ad_height = 90;
[*LOOT*] Real Screen App: Rs.15 as Joining Bonus + Rs.100 For Referring 5 Friends
Use Below Buttons To share This TRick and Win RAndom Gifts for Us