(*BIGGEST LOOT*) FREECHARGE TRICK TO CREATE UNLIMITED VERIFIED ACCOUNTS USING ONE NUMBER +UNLIMITED REFER & EARN TRICK- No Root
Hi Guys ,
Here we have discovered another Loop hall in biggest Free recharge app Freecharge from That
you can create unlimited Freecharge Verified Account using only one Mobile Number
And You can use That for Biggest
Unlimited Freecharge Refer and Earn Trick of 2015.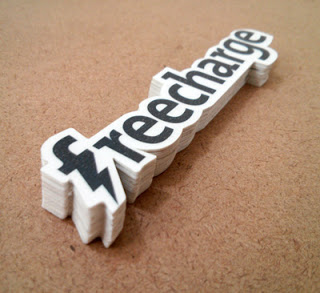 MUST TRY NOW : mCENT UNLIMITED TRICK
As we all know that Recently Freecharge has introduced Mobile Number verification Through OTP for New account openings and sign Ups Like Paytm before that There was No restriction ,we have created unlimited Accounts on Freecharge.
Now FreeCharge Refer and Earn Going and we are Getting 25 rs. per Refer in Freecharge APp. so You can Use Freecharge Refer and Earn and Unlimited Freecharge account verification Trick to get Unlimited Refers and Money In Freecharge app.
google_ad_client = "ca-pub-1399806074062216";
google_ad_slot = "6320223482";
google_ad_width = 200;
google_ad_height = 90;
Plus This Trick will Be helpful to use for New users Freecharge cashback offers.
So lets start some masti with Freecharge 🙂
FREECHARGE TRICK TO CREATE UNLIMITED VERIFIED ACCOUNTS USING ONE NUMBER
1. 1st Of all Download The Old Special Version Of freecharge From –
[click Here]
2. Now Install It and In This Version You can Create account on any fake Number, so Now create account With Fake Mobile Number and Email and Remember it.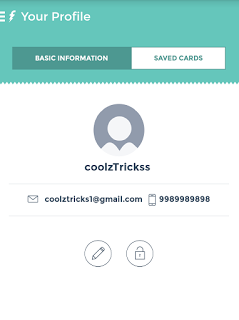 3. Now After account creation just
UNINSTALL
the app and
Install again from play store [ CLICK HERE ]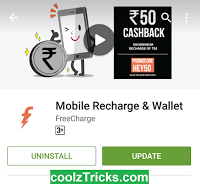 4. Now Open Updated FreeCharge app and Login with
previously created Fake Number and Email.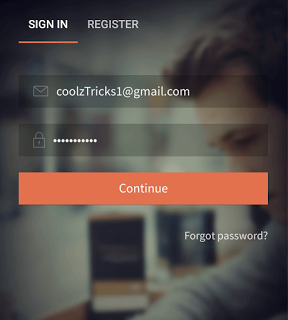 5. Now They will Ask to Put Mobile Number For Verification, Just Enter your Real Mobile Number and Then send OTP
6. Now Once You Get OTP then Just Click On Change Mobile Number and Remove Last 2 digit of Your Mobile Number
E.g. Like I have used 9898989898 then I changed it To 9898989811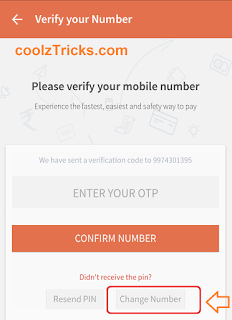 7. Now Enter OTP which You have received and Click On Verify
8. Bingo!!!!!! Its Done
FREECHARGE REFER AND EARN TRICK TO GET UNLIMITED RECHARGE
Based Upon above Trick
1. Note Down Your Main Refer code of Freecharge Or use This Code-RDE6CPO
2. Make New account using above given Freecharge App Trick
3. Initiate Recharge of 50 In new account and use Your code or Use This code- RDE6CPO
By that you will Get 50 cashback on 50 and Free RS.25 in Your Main Freecharge account
4. Repeat steps again and again
5. Enjoy This Loot
loot This Biggest Loot oF the month.. special Thanks to our visitor farhan for providing This Freecharge account Trick.
google_ad_client = "ca-pub-1399806074062216";
google_ad_slot = "6320223482";
google_ad_width = 200;
google_ad_height = 90;
FREECHARGE TRICK TO CREATE UNLIMITED VERIFIED ACCOUNTS USING ONE NUMBER +UNLIMITED REFER & EARN TRICK- No Root