(*HOT*) SNAPDEAL APP TRICK – GET 20 Rs. FREE RECHARGE IN JUST 1 MINUTE
NOTE : OFFER MAY DISCONTINUE ANYTIME… PLEASE LET US KNOW VIA COMMENTS WHEN IT DISCONTINUE…
Hello Friends,
Here is small offer from snapdeal.
In just 1 minute step you can earn 20 Rs. Free recharge in snapdeal
Also , IF YOU HAVE
MULTIPLE ACCOUNTS ON SNAPDEAL AND ON FREECHARGE APP THEM YOU WILL GET MORE BENEFIT FROM IT
.
As all know that snapdeal is hottest source of heavy loots in pasts we already have unlimited snapdeal Trick from which we have looted with Refer and Earn Trick in last august
    google_ad_client = "ca-pub-1399806074062216";
    google_ad_slot = "6320223482";
    google_ad_width = 200;
    google_ad_height = 90;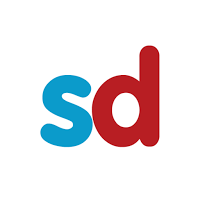 HERE IS THE STEPS HOW TO GET 20 Rs. RECHARGE FOR FREE FROM SNAPDEAL APP TRICK :
1. 1st of all
Download / update
snapdeal app from play store.
[ CLICK HERE ]
2. Open app, login and scroll down to " BIGG BOSS OFFER – GET A CHANCE TO TALK TO SALMAN KHAN "
3. Click on it they will ask your REGISTERED EMAIL ON FREECHARGE APP.
4. Write and click next and vote anyone.
5. They will ask to login via google+ / fb etc.
6. Login with anyone account and then again click on vote and they will ask to share it on google+ / fb.
7. Just do not share and click on " X " mark and Or you can share if you wish to Then just press back and close the app.
8. You will get 20 Rs. Recharge from freecharge app in 24 hours.
HERE IS THE PROOF OF RECHARGE FROM SNAPDEAL APP TRICK :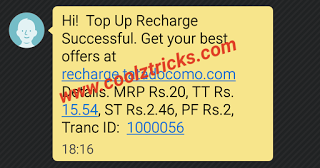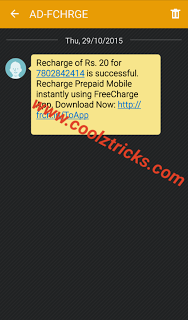 google_ad_client = "ca-pub-1399806074062216";
    google_ad_slot = "6320223482";
    google_ad_width = 200;
    google_ad_height = 90;
SNAPDEAL APP TRICK – GET 20 Rs. FREE RECHARGE IN JUST 1 MINUTE ACTIONS – OCT'15