(*1st ON NET*) EARN UNLIMITED FREE RECHARGE BY MASTGO ANDROID APP – FREE RECHARGE APP AUAGUST'15
Hello Friends,
I have come with an awesome app this time.
This app is giving 5 rs./share but the most good side of the app is that your friend does not have to register to the app.
You have to only share and he have to only put your referal code !
Follow the simple steps below :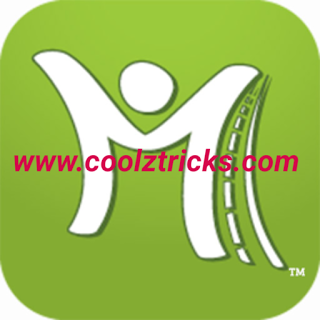 google_ad_client = "ca-pub-1399806074062216";
    google_ad_slot = "6320223482";
    google_ad_width = 200;
    google_ad_height = 90;
HOW TO GET FREE RECHARGE FROM MASTGO APP : ~
1. 1st of all download the app from play store [ CLICK HERE ]
2. Open the app and input the referal code " 66x48g " (MOST IMPORTANT)
3. Click on the menu situated right upper side.
4. Click on "invite friends" and it will ask to register your details and u have to register with your CORRECT DETAILS (IMPORTANT)
NOTE : ITS IMPORTANT TO GIVE YOUR CORRECT PHONE NUMBER BCOZ U CAN NOT CHANGE ONCE REGISTERED AND THE RECHARGE WILL B DONE ONLY ON THAT NUMBER ALWAYS !
5. Now again click on "invite friends"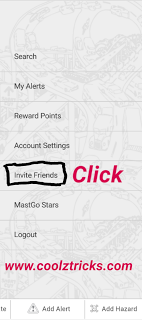 6. Click on whatsapp icon to share and note down your referal code.
7. After sending link on whatsapp your friend have to install the app and put your referal code.
8. For each referal u will get 20 referal points and 20 coupon points.
9. Coupon points are less important bcoz it is not available in all cities right now but developer said it will available as soon as possible.
10. Now its time to redeem your referal / coupon points.
11. Click on "offers" tab situated left upper side.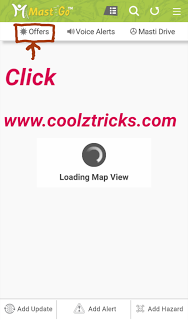 12. Click on "Mobile Recharge"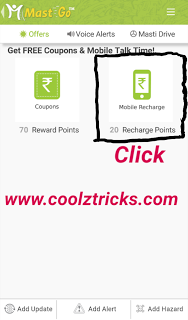 13. Now put some more info about mobile and u will get your recharge in 24 hours.
NOTE : U CAN DO 20 Rs. RECHARGE ONLY PER ACCOUNT PER DAY ! THAT MEANS 600 Rs. PER ACCOUNT PER MONTH !
NOTE 2 : COUPONS ARE NOT EXITING AS U R THINKING BUT IT WILL B USEFUL FOR SOME SO CHECK THAT OUT ALSO ONCE BY GOING INTO "OFFERS" TAB AND CLICK ON "COUPONS"
NOTE 3 : IF U NEED ANY ASSISTANCE U CAN CALL 8019012121 AND THEY WILL CUT YOUR CALL AND THEY WILL CALLBACK U IN 5 MINUTES.
AGAIN, THE TRICK IS ONLY FOR EDUCATIONAL PURPOSE, WE WILL NOT RESPONSIBLE FOR ANY HARM DUE TO THIS METHOD BY APP DEVELOPER.
Don't forget to share this post and also like fb page
Click Here
    google_ad_client = "ca-pub-1399806074062216";
    google_ad_slot = "6320223482";
    google_ad_width = 200;
    google_ad_height = 90;
ENJOY UNLIMITED FREE RECHARGE FROM MASTGO APP TRICK DISCOVERED BY COOLZTRICKS 1st ON NET ! 🙂