OFFICIAL FEATURE: NOW ADD ALL YOUR FLIPKART GIFT VOUCHERS IN 1 WALLET
Hi guys,
Here is good News For you All. Flipkart A big online shopping Giant has Finally Today added A cool New Wallet Feature in Its Mobile app as well as pc.
Now you can see and Use Your flipkart Wallet in Android flipkart app But The Big News Is that
You can Now Use All your Flipkart Gift vouchers in 1 flipkart account officially.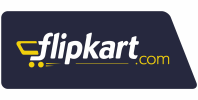 As we all know that To use Flipkart gift vouchers combinely we have to cancel orders and there is account ban risk in it. But Now Flipkart made This Feature Available to all.
google_ad_client = "ca-pub-1399806074062216";
google_ad_slot = "6320223482";
google_ad_width = 200;
google_ad_height = 90;
HERE IS HOW TO ADD FLIPKART GIFT VOUCHERS IN FLIPKART APP WALLET
1. 1st of all you have to download Flipkart latest App –
[click here]
2. Now just Login to Your Flipkart account in App
4. Now You can See " My Wallet " Option there
7. Done Now You can Add all Your Flipkart gift vouchers
without any Limit
.
google_ad_client = "ca-pub-1399806074062216";
google_ad_slot = "6320223482";
google_ad_width = 200;
google_ad_height = 90;
ENJOY NOW & ADD ALL YOUR FLIPKART GIFT VOUCHERS IN 1 WALLET