HI GUYS,, I KNOW THIS IS OFF TOPIC BUT AS YOU ALL KNOW THAT A MASSIVE 7.8 RS EARTH QUACK HITS THE NEPAL OUR BROTHER COUNTRY YESTERDAY AND TODAY…MORE THEN
1000 DEATHS OCCUR AND NEWS FLASHING WITH MORE DEATHS NUMBERS…..
GUYS WE ARE LOOTING PAYTM SO MUCH
…BUT CANT WE DONATE 10 RS. OR 20 RS. FROM OUR MONEY LOADED PAYTM WALLET FOR NEPAL ON THE BASIS OF HUMANITY? THINKS AGAIN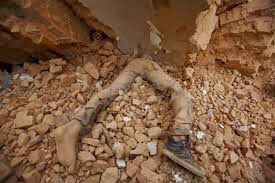 PAYTM COMES FORWARD FOR NEPAL HELP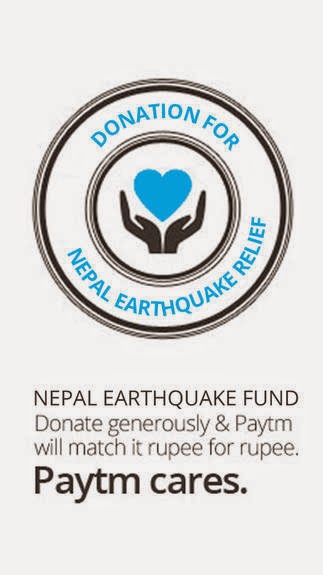 Every pledge you make, Paytm will match it rupee for rupee. If for instance, you donate Rs. 100, Paytm will add Rs. 100 more to the contribution.. Let us do our bit and together make an impact.
Simply proceed with your recharge or bill payment
HERE ARE PAYTM LINKS FOR NEPAL DONATION:-
No need to do recharge , we can buy/donate directly.
The coupons selection page offers coupons of value ranging from Rs. 10 to Rs 1000
Select the amount you desire and go on to complete your recharge.
Paytm will match your donation amount rupee for rupee
Please note that we will not be able to provide individual tax exemption certificates since we will be paying the proceeds as a consolidated amount towards the Relief Fund. We will keep you posted about the developments.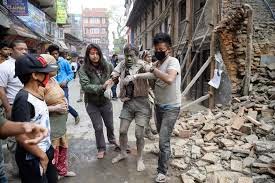 I KNOW THAT RS.10 OR 20 IS NOT BIG AMOUNT FOR US BUT SURELY FOR THOSE EARTHQUACK VICTIMS….
I HAVE DONE MY JOB….
DO FOR HUMANITY DO FOR NEPAL