Jio Welcome Offer
(For All Phones) Jio Welcome Offer-Get Free Jio 4G,SMS,Calls,Videos,Apps This Full year
Hi Guys, I hope You Already Have Seen Reliance's yesterdays Launching Offers With World's cheapest 4G Data and Free Calling
Reliance Has Officially launched Biggest Hype Of India " Reliance JIO " After So many Delays and So many Predictions With Big bang and Plans thats Already smashed Its Opponents of Market Before launch.
After So Many Speculations and Delays Much hyped Reliance Jio launch has been announced by the Reliance chairman Mukesh Ambani.
In this big Launching Mukesh Ambani added – Reliance Jio Welcome Offer. Unlike the other Reliance Preview Offer which was available till now for the selected mobile phone partners See-Full Official JIO 4G supported Device list , Now each and everyone can get the Reliance Free Jio 4G SIM and use can use all the Jio services for completely free till the end of the year. means use Unlimited Full This Year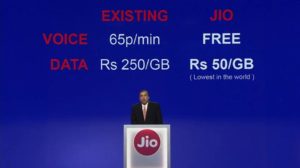 So this is the Biggest news from this Reliance Jio Welcome Offer, we also Already Pulished a list of each and every reliance Jio 4G plans including prepaid and post paid plans with internet plans everything.
you can check out that article from this below link.
What is Reliance Jio Welcome Offer ?
Till Now Only handful Of devices Are getting Official JIO support and Free 4G JIO SIM But After official Launch Of Reliance Jio Yesterday, Jio has open Its Free Services For All the SmartPhones available In india either its 4G or 3G  and Thats Also free Of Costs
Must Try–Trick To Use Free JIO 4G SIM In All 3G Phones
Now No More Barcode generating and Getting Stuck In Queue against reliance Store, You can Soon Verify Your JIO SIM With Only Adhaar Card instantly added Mr.Mukesh Ambani
So Like Reliance JIO preview Offer Which Is Only available For few Devices Now Reliance JIO Welcome Offer is available for All The Smartphones Of India
What is included In JIO Welcome Offer?
In JIO Welcome Offer Which Will available free For Full This Year reliance Has Included Below Offers For Absolutely Free
Free voice and video calls All Over India to any network
Free unlimited Jio 4G data ( Still Unconfirmed)
Free access to All 10 Premium Jio apps Including Jio Movies and Jio Music
Free video streaming By Jio Live tv
jio Welcome Offer will be Available From 5th September and It will End Of 31st December 2016
Here is How to get free JIO SIM with JIO WELCOME Offer
This Jio welcome offer will begins from September 5th 2016 , so you Have to just visit any Reliance Digital, Digital Xpress, or any  DX Mini store, or you can even the partner stores and including retailers where the Jio SIMs are available, submit your documents whichever is necessary and you will receive the SIM cards and the remaining process is same like jio preview offers.
Here is the previous activation process for the jio sim, but the real activation process is yet to come.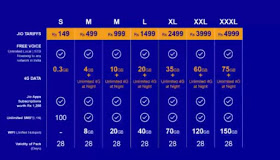 Jio Welcome Offer
.