Hi Readers, Hope you all are enjoying our daily updates.
Now Reliance Jio also introducing MNP feature : Yes! Port your Mobile number to Jio without changing your existing mobile number & enjoy Jio Welcome Offer.
As you all know Reliance Jio Welcome Offer offers Unlimited Calling, 4G data & SMS till 31 December 2016. – (For All Phones) Jio Welcome Offer : Get Free Jio 4G, SMS, Calls, Videos, Apps This Full year.
You can enjoy all these features after Porting your sim to Jio & also last day we published one trick for 3G phone users also – [Video] Trick To Use Free JIO 4G SIM In All 3G Phones (Working Guide)
So, all 4G and 3G mobile users can enjoy this Jio Welcome Offer after Porting you number to Jio.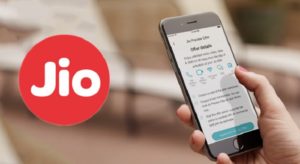 Now just follow the below Steps to know how to port your Mobile number to Jio & Enjoy Jio Welcome Offer.
STEPS TO PORT YOUR SIM TO JIO :
1. Firstly, Create a new message & Enter —> PORT mobile number
Example : PORT 9811XXXXXX
2. After that, send that created message to 1900
3. Then you have to wait for few minutes, You will get a message for verifying your porting request
4. After that verification, you will get a new message containing Unique Port Code (This make take few minutes / hours)
5. Next go to Nearest Reliance Digital Store with your KYC documents, Photo & that received Unique Port Code
6. Then fill up the Form given from Store & Submit it there
7. That's it! After few days, Your Existing sim will stop working & insert New Received Reliance Jio sim from store in your Device
8. Enjoy !!
.