*LOOT OF THE DAY*-GET FREE 100 Rs. PAYTM CASH FOR IDEA USERS-IDEA SUPER CHALLENGE
DO UNLIMITED WITH UNLIMITED IDEA SIMS
Hi guys,
We have bought Loot of The day for Idea Cellular Users. Now Idea Users can get Free Paytm Cash Upto Rs.100 From IDEA SUPER CHALLENGE contest.
If you are an Idea User then All you have To do is just Answers some very simple questions And you will be eligible for Free Paytm Cash of Rs.100.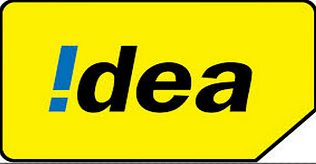 Per Question Idea Will Reward you 10 points and You will get Rs.100 free Paytm Cash.
HERE IS HOW TO GET FREE PAYTM CASH FROM IDEA SUPER CHALLENGE
1. 1st of all send " CAR " sms to 53111
2. Now You will get welcome sms and send " PLAY " sms to 53111
ORInstead of step 1 & 2 you can do direct call to 53111 to participate.
3. Now you will be rewarded 10 points on 1 correct answer means for 10 correct answers you will get 100 points and For 100 points you will get 100 Rs. Free Paytm Cash
4. AFTER GETTING 100 POINTS DO NOT REPLY TO THEM … IT WILL BE A WASTE
…
5. Now after collection of 100 points just send " APRIZE " sms to 53111 and after that again send " AP1 " to 53111
ORIf you have earned 100 points, then , To Get Paytm Voucher Call To 53111 Then Press 0 Then press 2 And Finally press 1 … You will Get instantly.
6. You will get your coupon in your inbox in next 24 hour
7. Open paytm web on your mobile and make a new account and click on " add money " and write 100 and apply this promo code.8. Hurray, you made it ! 🙂
PLEASE NOTE THAT
You MAY BE OR MAY NOT be charged Rs.2 per question either its from call or SMS (max. 20 rs.)
** IF YOU DO THE CHALLENGE DURING HAPPY HOURS OF IDEA THEN YOU WILL BE CHARGED HALF (MAX. 10 Rs.) **
you can apply This coupon in NEW PAYTM id only
HERE IS PROOF:-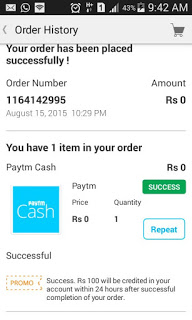 ENJOY & GET FREE 100 Rs. PAYTM CASH FOR IDEA USERS-IDEA SUPER CHALLENGE