RAFFLEBUDDY WIN PRIZES
{*HOT*} RAFFLEBUDDY APP TRICK – BID AND WIN EXCITING PRIZES BY YOUR LUCK – JUNE'16
Hello giveaway lovers, rafflebuddy app is somewhat same as the 2vin app and skrilo app which we posted before.
In this app you have to earn points by various actions and bid and increase chances to win a perticular prize.
This app is 100% genuine so start to gather points by the below trick and bid and win.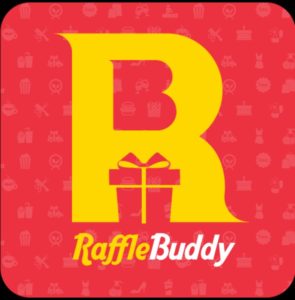 HERE IS HOW TO BID AND WIN PRIZES FROM RAFFLEBUDDY APP TRICK :
1. 1st of all download the rafflebuddy app from the play store. [ CLICK HERE ]
2. Open the app and watch the small tutorial.
3. Now click on menu top left side and click " How to earn points ? "
4. They will ask your mobile number to verify via otp and then they will ask referal code and put the below code only to get 100 points as bonus.
REFRAL CODE :   A1GW39   OR   S6FDFJ
5. Now go back to menu and click FB icon or G+ icon to connect ypur any account and you will get 1000 points for free !
6. Now again go to menu and click " SHARE THIS APP " and share the app to your friends and family.
7. You and your friend both will get 100 points when they register.
~ There are some other ways also to earn more points :
( a ) if you share the raffle ( product ) and if your friend participate by your link then you both will get extra 25 points.
( b ) the more you participate the more bonus points you will win after results.
8. Now go to " RAFFLES " tab and you can see multiple items to bid.
9. When you participate in any bid then your points will not deduct but in turn you will get 10 points for free !
Note : you can participate in upto 5 product per day for COMMON products and can participate in UNLIMITED products for " FEATURED " badged products.
10. So click on desired 5 common and all featured products and click on participate one by one.
Note : they will show a video ad each time you click on participate.
11. Now you can see your participated products in " MY RAFFLES " tab.
12. But by only participating you will have low chance to win.
13. So you should boost your chances to win by spending points on your desired products.
14. To increase your chances to win your desired product just click on it and click on BOOST on the bottom in the product page.
Note : they will show a video ads again.
15. Your 100 points will be deducted and your chance will increase.
16. You can repeat boosting many times to increase chances more and more.
NOTE : IN SOME PRODUCTS YOU CAN BOOST CHANCES BUT IN SOME PRODUCTS YOU CAN NOT …
17. Now wait for results.
18. When you win they will ask further details to give you the product for free.
( my some friends won and got their products also, so its genuine and it will take your only 1 minute everyday to participate in all products … Who knows, maybe you got luck to get those prizes )
RAFFLEBUDDY APP TRICK – PARTICIPATE AND WIN BIGGEST EXCITING PRIZES BY YOUR LUCK – JUNE 2016
.