GIGATO APP REFER & EARN
GIGATO REFER &EARN FREE 3G DATA-UNLIMITED TRICK ADDED
Hello Friends, Here is a loot trick for all. Here is biggest loot as per me after many days and this is gonna be biggest loot of this month as you can real get free unlimited 3G data as you wish from this Trick After Many Unlimited Free Recharge Tricks
Gigato App:-
Gigato app is one of The best Free DATA giving App in The market like
DATABACK APP
 with nice concept of
Use The apps and Get data cash back
Refer And Earn

:-
Now Gigato Comes Up With Refer and Earn Program Where it is Giving Free 25 MB data on SignUp and Free 25Mb data on Refer
We also Have Gigato Unlimited Trick-The trick is tested by coolztricks last night and we got mobile data in 24 hours also so we are sharing with you.
Just follow the simple steps below :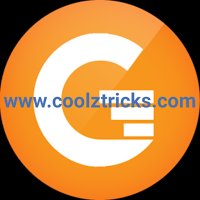 GIGATO REFER & EARN UNLIMITED 3G DATA-STEPS
1. 1st of all download the GIGATO app from play store
2. Now After Downloading Just Open The App and Fill Out SignUp Details Like-Email,Mobile Number,Refer code etc.
3. To Get 25MB signUp Bonus Put This Refer Code-gigb42
4. Now After Completing Sign You can See Whatsapp Offer Just Opt for It (For Unlimited Trick See Below Steps)
5. Now In Menu You can See " Share & Earn " Click That Get Your Refer Code and share it with Your friends
6. Reward:-25 MB data On signUp + 25MB data for every referral.
2. Just check that whatsapp is installed in phone or not ! 😉
4. Open gigato App and register in your account or login into your previous account.
● Now open gigato home screen and see WHAT IS THE MINIMUM REDEEMABLE AMOUNT FOR YOUR OPERATOR AND CIRCLE…AT THE HOME SCREEN THEY HAVE WROTE " EARN XXX MB TO GET A DATA PACK " AT THE BOTTOM OF THE CIRCLE. NOTE THE XXX.
5. Now open cheatdroid app and do as following :
● go to Cheatdroid / gigato / MavinDb / invoice
● Then if you have Whatsapp OR Ola OR XXXXX app listed in gigato, Then there will be row of each app.
● Find column " string:package name " and find your prefered app row (Like com.whatsapp for whatsapp) and IN THAT APP ROW find the column which have name " int:earn_data_amt " and change the cell value (where your app row and this column meets) to XXX.
6. Now press home button and open gigato app again and press home button and start using whatsapp / your prefered app.
● you will earn data faster in gigato app.
● and after getting XXX mb you will get message that you have completed the offer of that app for that day.
● you will get direct FREE 3g internet recharge of Internet on your mobile OR you will get coupon code from gigato on your mobile number.
● If you get coupon code then open gigato and click on menu situated upper left side and click redeem and redeem your code.
~~~~ thats all, now you have to use some FREE  MB data on whatsapp/prefered app everyday and you will get everyday free 3g internet.
THIS ALL PROCESS IS TESTED AND WE THINK ITS THE MOST SECURE WAY. TO BE CAREFUL DO NOT LOOT MORE BY CHANGING OTHER VALUES AND IF YOU DO SO WE CAN NOT HELP ANY MORE. AND ALSO PLEASE TRY TO LOOT ONLY WHEN YOU REALLY NEED TO LOOT !
THE TRICK IS ONLY FOR EDUCATIONAL PURPOSE. WE WILL NOT RESPONSIBLE FOR ANY HARM DUE TO THIS METHOD.
~~~~Don't forget to share this post and also like fb page 
Click Here
.