CrickBazzar app Refer & Earn paytm offer
Hi guys, here is another cool free paytm cash loot after many times and after many Free Recharge Tricks,here is an app known as crickbazzar is giving Free paytm cash Rs.10 Paytm per Refer to Unlimited
CrickBazzar is a virtual stock market of cricket. Here each player is a 'share' of market. Performance of individual player decides the market value of that share. Share value of players is updated during LIVE match and it is updated at every single ball. You just have to predict the match performer and purchase share before the match. Better the performance better the share value.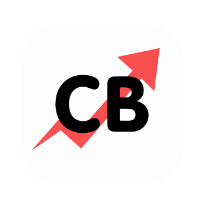 Here is how to Register on app and Get Free Paytm Cash
1) 1st of All just Download CrickBazzar App From App –click Here
2) Now do manual Sign Up On App Via Register Or Do signup with Facebook
3) Now Enter Referral Code :- cee8dc
4) Then just Go to Refer And Earn Option From App
5) find the share button and Share With Your Friends And Earn Paytm (Per share you will get 10 Points)
6) Cash 10 points = 10rs
Minimum Redeem Is 50points
TERMS AND CONDITIONS
User can only redeem points as paytm cash in multiple of 50. User cannot redeem points less than 50.
Redeem points as paytm cash totally depends on paytm policy. If we are not able to deliver paytm cash, INFOUD will give some equivalent prize.
If you earn points by referring your friend then INFOUD will check whether referred friend has registered email id and was playing as genuine user of crickbazzar
INFOUD reserves the right to withdraw any Point/s earned by user if the process found suspicious.
Earned points won't be effective after 90 days from the date it was transferred.
User can only redeem 50 points per day.
Paytm vouchers will be send via mail to the email id used by user while registration.
If you have used invalid email address, then final call to give PAYTM cash would be decided by INFOUD. In this case
Email id to which you referred friend logged in should be active and valid.
Paytm cashback offered as part of this offer is non-transferrable, non-refundable; and no physical cash payment will be made in lieu of this
If you refer a fried with valid and active emild Id and your friend is active member of crickbazzar then you will get 10 points..