JustLoot app REFER AND EARN
JustLoot app TRICK-free recharges and paytm cash by refer and earn and proof added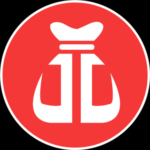 Hello coolz visitors, JustLoot is a free Incentive App for all android users. Get rewarded with free Mobile Recharge and Postpaid bill payments by discovering and exploring apps/ games through app. Free Paytm cash is also an additional feature to claim points.
Discover and grab the best play-store games and apps offered by JustLoot, collect JL points to redeem your Wallet during game play.
JustLoot Features:
• Instant free mobile recharge across all mobile networks in India.
• PrePaid Recharge (or) Postpaid Bill Payment.
• Refer friends through Whatsapp, Facebook, and other social networks to earn even more money.
• Free Paytm Cash
IMPORTANT NOTE:1 FRIEND REFFER=1400 points
How JustLoot Works:
1) Download JustLoot app and register with your mobile number. – ( click Here ) 
2) There some best/new apps and games that we think you like them.
3) Download and try out the apps and games to get rewarded with JL Points
4) Claim and Redeem your accumulated JL Points in your JustLoot wallet.
5) Refer and Earn even more! Share it with your friends & grab 1400 JL points for every friend referred by you!
Rewards by the app:
10rs recharge is equal to 2000 points
20rs recharge is equal to 4000 points
50 rs recharge is equal to 10000 points
100rs rechargeis equal to 20000 points
paytm reward:
10000points=50rs Free Paytm Cash
Use of JL (JustLoot) Points:
The more you discover, play and engage, the more you earn! Install, try and explore apps/ games to Earn JL Points. You may also earn even more by inviting your friends and family to application (Refer and Earn). Redeem your accumulated JL Points in your wallet to Cash Out Your Money.
PROOF: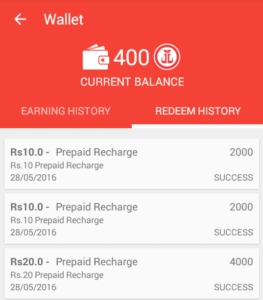 .