AGAIN(*DHAMAKA*) SNAPDEAL UNLIMITED REFER TRICK HACKED WORKING AGAIN UPDATED-OCT'2015
UPDATE 5 : THEY CHANGED TERMS NOW … PURCHASE TRICK IS NOT WORKING NOW…
UPDATE 3 : REFER LIMIT HAVE INCREASED TO 25 🙂
UPDATE 2 : YOUR FRIEND HAVE TO BUY ANYTHING OF 100 OR 100+ Rs. PRODUCT FROM SNAPDEAL IN ORDER TO GET 100 Rs. IN YOUR AND YOUR FRIEND'S FREECHARGE WALLET. (SEE BELOW FOR ITS TRICK 😉 )
UPDATE:-SNAPDEAL IS NOW GIVING 100 Rs. FREECHARGE CREDIT ON SIGN UP + 100 Rs. CREDIT PER SHARE (MAX. 2500) … SNAPDEAL APP SHARE IS WORKING again SO LOOT AS MUCH AS YOU CAN…
google_ad_client = "ca-pub-1399806074062216";
google_ad_slot = "6320223482";
google_ad_width = 200;
google_ad_height = 90;
HI GUYS,
FROM LAST SOME DAYS I HAVE GOT SO MANY MAILS ABOUT SNAPDEAL REFER AND EARN TRICK AND ITS BECAUSE OF SNAPDEAL STOPPED ALL THE TRICKS OF REFER LIKE YOUWAVE TRICK AND BLUESTACK TRICK
BUT DONT WORRY WE HAVE FOUND ANOTHER LOOP IN SNAPDEAL SYSTEM AND MADE BRAND NEW TRICK OF REFER AND EARN BY THAT YOU CAN GET RS.300 UNLIMITED TIMES IN DIFF. SIMS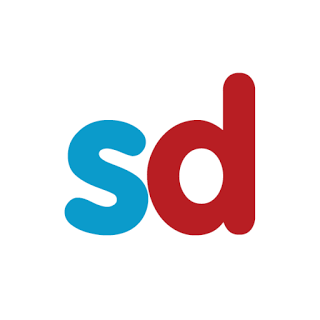 IF YOU ARE NEW USER AT SNAPDEAL :
1. Download / Update the app from play store. [
CLICK HERE
]
2. Use refer code " Hd09608185 " to get eligible to get 100 Rs. After your 1st order.
3. Make any purchase of 100 or 100+ Rs. (YOU CANT BUY GV'S TO COMPLETE OFFER)
4. You will get 100 Rs. On delivery of the product. (Can take upto 48 hours after delivery done)
5. Share the app to your friends and family and you both will get rs. 100 after your friend make purchase of 100+ Rs. Anything.
FEATURE OF BRAND NEW SNAPDEAL HIDEROOT TRICK-OCT 2015
UNLIMITED REFER ( THOUGH 300 Rs. LIMIT IN SINGLE ACCOUNT)
INSTANT OTP
GET INSTANT RS.50
WORKS IN SINGLE MOBILE
WORKS IN PC BLUESTACK (havn't tried)
NO ACCOUNT BAN
REQUIRMENTS FOR THIS NEW SNAPDEAL HIDEROOT TRICK
NOW HERE IS STEP BY STEP GUIDE FOR BRAND NEW SNAPDEAL LOOT
NOTE:- LOLLIPOP 5.0 AND YOUWAVE USERS DONT TRY
**1ST IT NEED ROOTED ANDROID DEVICE SO ROOT YOUR PHONE FIRST (GOOGLE IT FOR ROOT)
**DOWNLOAD ABOVE 5 APPS AND INSTALL IT
** **DOWNLOAD/UPDATE NEW SNAPDEAL APP
CLICK HERE
(BEFORE THIS PLEASE CHANGE IP ADDRESS BY IP ADDRESS CHANGER APP … YOU CAN SEARCH ON PLAY STORE FOR THIS )
**INSTALL XPOSED FRAMEWORK FROM XPOSED INSTALLER AND AGAIN OPEN IT AND OPEN MODULES IN IT…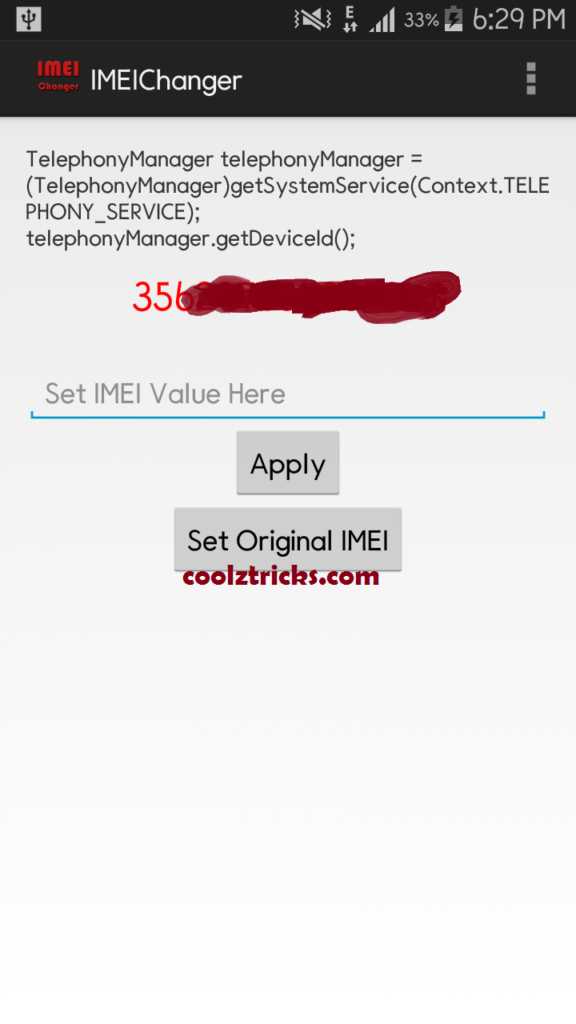 YOU WILL SEE 3 APPS( XPRIVACY, IMEIchanger, RootClock) IN IT TICK ALL
** Reboot your phone to make changes (only one reboot for life time)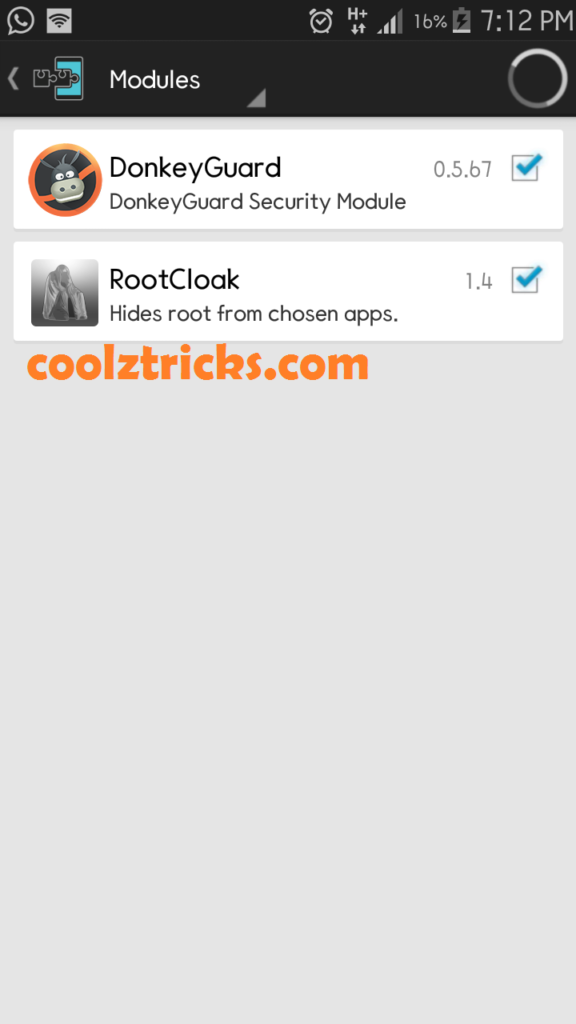 ** CHANGE YOUR PHONE IMEI and android device id
** NOW OPEN RootClock app –> open ADD/REMOVE APPS IN IT–> CLICK ON PLUS SIGN(+) ON TOP RIGHT CORNER–> ADD SNAPDEAL FROM IT
** NOW OPEN HIDEMYROOT APP AND CLICK HIDE SU BINARIES
NOW HERE COMES XPRIVACY SETTING STEPS:-
1. Now just Open the Xprivacy App > Now there You will see full list of Apps Installed on your android Now Search for Snapdeal app in list of apps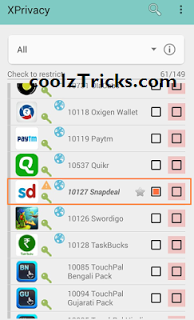 2. After finding snapdeal just click on it and open it and now you will see many options like Notification,shell,accounts,contacts,etc.
3. Now scroll down and tick mark on this options Phone , Shell and System like shown in below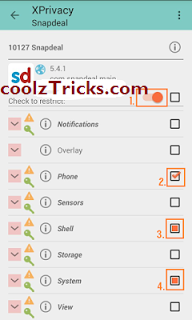 4. after that Now Open Shell from it and Tick mark on Su and Sh
5. After shell Now just click on System and scroll down and you will see many packages but just tick mark on getInstalledPackages it.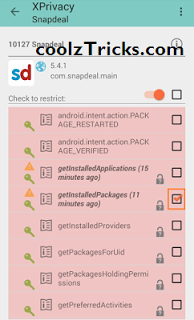 6. Now after doing this above shown steps correctly ,just click go back and click on 3 lines of menu in right top corner and click on Settings of snapdeal.
7. After scrolling down there you will see options like Clear and Randomize Now . just you have to Click on Randomize Now. (Also see all randomized or not)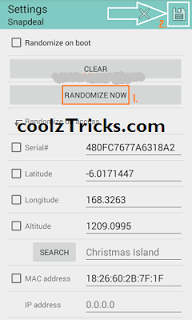 8. After all this things just Click on Save button and now close Xprivacy App after saving randome values
OPEN NEW SNAPDEAL APP AND PUT NEW MOBILE NO. AND
YOUR MAIN REFERAL CODE
OR *****IN REFERRAL BOX PUT THIS CODE TO EARN INSTANT 100 RS. FREECHARGE CREDITS- Hd09608185
THEN YOU HAVE TO MAKE PURCHASE FROM NEW ACCOUNT.
AS SOON AS YOU GET DELIVERY FROM YOUR NEW ACCOUNT YOU WILL GET 100 Rs. FREECHARGE CREDIT IN OLD ACCOUNT AND IN NEW ACCOUNT
YOU CAN GET TOTAL 2500 Rs. FREECHARGE CREDIT IN MAIN ACCOUNT.
BUT HOW TO USE THIS SNAPDEAL TRICK FOR UNLIMITED TIME
AFTER ABOVE STEPS CLEAR DATA OF SNAPDEAL APP FROM MOBILE SETTINGS.
( to clear data, open ES file explorer and in settings turn on ROOT EXPLORER, Now in options go to " / Device " and click on " data " again click " data " and search snapdeal and delete that folder ! )
OPEN Xprivacy app and again click Randomise all values button
OPEN IMEICHANGER AND CHANGE IMEI NO. DOUBLE CLICK BACK BUTTON IMEI WILL APPLY AUTOMATICLY NO NEED FOR REBOOT
ALSO CHANGE ANDROID DEVICE ID
CLOSE THAT APP
OPEN SNAPDEAL PUT NEW MOBILE NO. AND YOUR MAIN REFERAL CODE
DONE
DO REPEAT STEPS AGAIN AND AGAIN
MAKE 2500 RS. IN JUST 10 MIN. IF YOU HAVE SO MANY MOBILE NO.S (CHECKOUT THE PURCHASE TRICK)
PLEASE NOTE
google_ad_client = "ca-pub-1399806074062216";
google_ad_slot = "6320223482";
google_ad_width = 200;
google_ad_height = 90;
I AM NOT RESPONSIBLE FOR EVERYTHING IF YOU BRICK YOUR DEVICE WHILE ROOT THOUGH ITS VERY LESS CHANCE
DO NOTE YOUR ORIGINAL IMEI NO. INCASE OF SOMETHING GOES WRONG
IF YOU ARE GETTING ERRORS IN SNAPDEAL TRICK THEN SEE THIS FAQs
If You have An Error Like – "Unable to validate this Device" Then it means you didn't Hided your SU Binary Properly from hidemyroot app or It Was Failed to be hided. try again to hide su binaries
If You are getting Error Like – "Update to new version" Then it means you are using snapdeal old app version. try to install fresh app from playstore
After sending OTP then also no message is coming then try to Clear Snapdeal app data and Try Again.
ENJOY