[*DHAMAKA*] SPINI APP TRICK-10 Rs. PAYTM ON SIGN UP + 10 Rs. PAYTM PER SHARE (PROOF ADDED)
UPDATE 2 : NEW PROOF ADDED PLZ CHECK BELOW …


UPDATE : NOW NEW USERS WILL NOT GET PAYTM … OFFER ENDED FOR NEW USERS … BUT OLD USER WILL GET THEIR ALL MONEY IN 6 DAYS BUT THEY HAVE TO KEEP APPLICATION INSTALLED FOR 5 DAYS …


Hello Friends,
Here is the biggest loot of the day.
Yes, its PAYTM WALLET CASH LOOT TRICK OF 2015.
The app is also genuine so loot without worry.
    google_ad_client = "ca-pub-1399806074062216";
    google_ad_slot = "6320223482";
    google_ad_width = 200;
    google_ad_height = 90;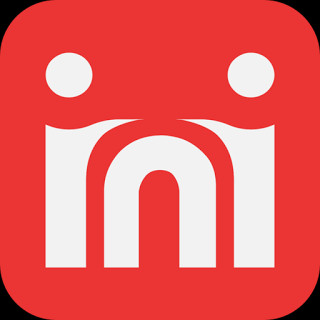 HERE IS HOW TO LOOT FROM SPINI APP TRICK :~
1. 1st of all download the spini app from play store [ CLICK HERE ]
2. Open the app and start sign up.
*** WHILE SIGN UP CLICK ON " I HAVE A PROMOTIONAL / REFERAL CODE " AND WRITE CODE " VGXPX " AND YOU WILL GET 10 Rs. PAYTM WALLET CASH FOR FREE IN 3 DAYS ***
3. Verify mobile number and select any location available there and click next…
4. Now its time to REFER AND EARN … Just click as in image : (more/invite frnds)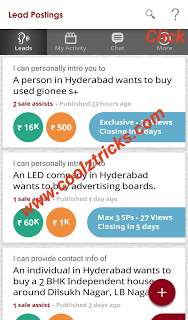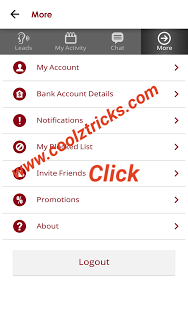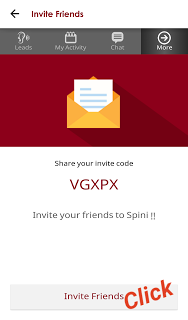 5. Your friend will get 10 Rs. Paytm wallet cash if he signs up using your refer and you will also get 10 Rs. Paytm wallet cash.

NOTE : IT WILL TAKE UPTO 3 DAYS TO REFLECT YOUR MONEY IN YOUR PAYTM ACCOUNT.


HERE IS THE PROOF OF SPINI APP TRICK :~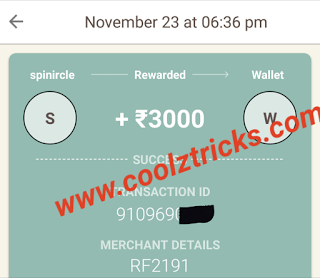 So loot the biggest loot ! 😉

CREDITS : THANK YOU VERY MUCH FOR MY HOURLY BLOG VISITOR FRIEND " ASHISH AGRAWAL " TO ACKNOWLEDGE US ABOUT THIS PROOF 🙂
    google_ad_client = "ca-pub-1399806074062216";
    google_ad_slot = "6320223482";
    google_ad_width = 200;
    google_ad_height = 90;
SPINI APP TRICK-10 Rs. PAYTM ON SIGN UP + 10 Rs. PAYTM PER SHARE (PROOF ADDED) – NOV'15