BIGGEST HIKE LOOT TRICK:-TRICK TO GET UNLIMITED RECHARGE OR DATA FROM HIKE BY USING ONLY ONE NUMBER
UPDATE:-[OFFER IS OVER NOW]
HIKE UNLIMITED REFER AND EARN TRICK WITHOUT DOWNLOAD 1000% WORKING *1ST ON NET*
Hello Guys,
Here is biggest Loot Of Hike after many days
As we all know that Hike is running Refer & Earn Contest where we can Earn 100 Mb data per Refer and By Our Recharge Converting Trick Of hike you can Convert that 100 Mb data into 50 Rs.
so the Deal is get 50 Rs. per Refer or 100 Mb per Refer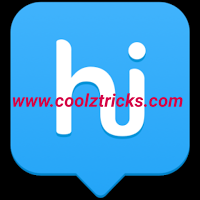 google_ad_client = "ca-pub-1399806074062216";
google_ad_slot = "6320223482";
google_ad_width = 200;
google_ad_height = 90;
We have already posted Hike Trick and Method to Convert Data into Recharge go here
But Now people have discovered biggest Loop in Hike by which you can make heavy Unlimited Money from Using only Your Mobile Number…..
HERE IS HOW TO GET UNLIMITED RECHARGE & DATA FROM HIKE IN ONE NUMBER
1. 1st of all if you are not using Hike then
download
it from Here-[
click here
]
2. Now after downloading open Hike app and Note down your own Refer Link
3. Now delete Hike from your phone
4. change IMEI, android id and all privacy values of Hike in donkeyGuard
5. Now again install hike from your own refer Link
**Now here comes The Trick**
6. Now on the Verification Your Phone number page in Hike just put any 2 Random Numbers before your original phone number
Ex. if your phone number is 9898989898 then just Simply Put 119898989898
7. Now just click on next to confirm ,,wait for few seconds and click on " call me " to get Pin via call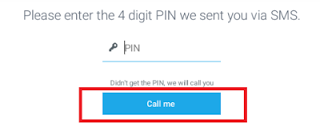 8. Receive the call
9. Enter your Pin and Voila you hav successfully verified your number again
HERE IS HOW TO EARN AGAIN & AGAIN ON SAME NUMBER IN HIKE TRICK
1. After doing all above steps you have to again follow FROM point no.4
2. Now again to verify same number just put any 2 Random numbers before your phone number
Ex. if your phone number is 9898989898 then just Simply Put 129898989898 , 139898989898 , 149898989898, 159898989898 ,169898989898 and so on…
3. Note that you must have to verify your phone number calling process you will not get otp via sms.
4. Enjoy This Biggest loot of Hike Trick…
UPDATE:- ABOVE MENTIONED TRICK IS BLOCKED NOW FOLLOW BELOW TRICK
.
HIKE UNLIMITED REFER AND EARN TRICK WITHOUT DOWNLOAD 1000% WORKING *1ST ON NET*
as we all know that other blogs are posting special sites of Hike refer and Earn. We haven't posted it because there is Absolutely Risk of account Theft as script creater is getting our all data on his host..
Here we have found another bug or Loot in Hike to Get unlimited Refer without Download again and again…
just follow below steps..
1. Download Hike app 1st or follow this link
-[click here]
2. Now click on Invite option and click on free SMS
3. Now send Invite with sms on number from which you want to get refer credit
4. Now clear the data of Hike app and also change IMEI and Android id
5. Now open the Hike Register with Number on which you have sent free sms in 3rd step
6. Put your invite code
7.Done you will get free Rs.25 Credit
HERE IS PROOF OF HIKE TRICK:-
HIKE RECHARGE UNSUCCESSFUL SOLUTION
Hello guys it seem almost every one is getting Recharge unsuccessfull error in Hike during Their Data or Recharge redemption….
The cause for this error is may be our unlimited Trick with people looting hike like crazy..and thats causing too much load on Hike Recharge server and its get crashing
so here i will tell you how to get recharge from hike without unsuccessful error
1. New hike users who have small amount in hike kindly do recharge of small amount like 50 rs. or 100 rs.
2. old users or those who have large amount like me you have to email hike on this id:= support@hike.in with your mobile number and other details
3. try to redeem data in on hours like afternoon or after 10 pm in night
4. hike mostly not banning users so if you still getting errors the best way is that contact them on their email id
5. special unblocking Trick of Hike
If you have heavy Transaction volume in Hike then Sorry To say that your account is blocked by Hike….but we have found successful way to unblock your account in Hike….Trick is found by my friend vivek from hiva26 so all credit goes to him……
here are the steps to unblock your account in Hike:-
1. open Reward > redeem
2. Now fill both operator and circle wrong
3. now select postpaid
4. Done do recharge you will not get error like heavy Transaction
5. your account is unblocked now
6. Now fill correct details and Try for Recharge…
Trick is working for those who have small amount in account like 600 mb….trick is not working for high Mb accounts…
This trick is only for account unblock….
5. or if you have any other solution you can comment below so we all can get continue loot
google_ad_client = "ca-pub-1399806074062216";
google_ad_slot = "6320223482";
google_ad_width = 200;
google_ad_height = 90;
TRICK TO GET UNLIMITED RECHARGE OR DATA FROM HIKE BY USING ONLY ONE NUMBER