BIG LOOT:- Mcent Trick To Bypass Data Usage Credit and Earn unlimited In All MCENT Accounts
Hi Friends,
As we all know that Mcent is best payout giving app in all available free recharge apps in market nowadays..how can we forgot the days when mcent giving Rs.700 Per Refer… 🙂
Mcent known for its big Refer amount. In coolzTricks we have already posted Mcent Xprivacy Trick and Mcent Android Id changer Trick and both Tricks are working perfectly nowadays if you have good skill to do.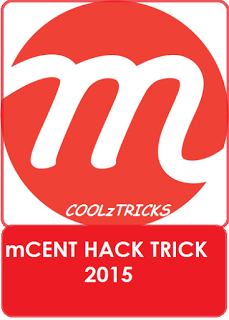 Now Again we have found another Big Loop In Mcent by which you can Loot Mcent Trick.We will tell you how to bypass Mcent data usage Credit of apps in Mcent with This Exclusive Mcent Trick…
google_ad_client = "ca-pub-1399806074062216";
google_ad_slot = "6320223482";
google_ad_width = 200;
google_ad_height = 90;
HERE IS MCENT UNLIMITED RECHARGE TRICK BY BYPASS DATA USAGE
By this Mcent trick you can bypass Data Usage in apps.
So loot this trick before it goes to expire
1. 1st of all You have to Install Mcent App From Here –
mCent
CLICK HERE

2. After successful download just Open the mcent App
3. Create mcent New Account

4. Install any 1 App from Mcent Offer Page

5. Now Click On SAAVN app and download this app.
6.Open saavn and wait till you get credits of downloading saavn.
8.Open
cheat droid app
and search for
Mcent app.
9.Now just scroll down and search for "apk_engagemnt.db".


10.Just You have to click on "apk enagement" in the box.
11.Now scroll down any app to increase data size like Saavn app.
Edit data usage and set value to "999999999".
12. Now Click on save Sign (See in the image).
13.Click on "YES" to save edited values.
14.Coooolz!! You will get your data usage credits.
Note:-
Now saavn app giving Best credits for Data Use.
You can do same Mcent Data Trick with all The apps In Mcent which pays for Data usage…..
google_ad_client = "ca-pub-1399806074062216";
google_ad_slot = "6320223482";
google_ad_width = 200;
google_ad_height = 90;
Mcent Trick To Bypass Data Usage Credit and Earn unlimited In All MCENT Accounts