BIGGEST LOOT:- REFER & EARN RS.1000 FLIPKART VOUCHER FREE IN ePOISE JOB INTERVIEWS APP [*NO MOBILE VERIFICATION*]
UPDATE:- REFER AND EARN STARTED AGAIN
Hello Guys,
Hope you all are doing well nowadays as we are posting
free recharge Tricks
Regularly on coolzTricks
In the free Recharge and Loot arena today i will give you another superb app by which you can make unlimited Free flipkart vouchers with Refer and Earn program biggest benifit is there is no mobile number verification in app so we can heavily Loot it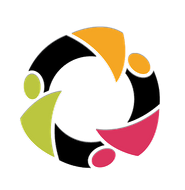 Yes You heard it right an app named
ePoise Job Interview
is giving away
Free Flipkart vouchers with credits 1000,2000 with Refer & Earn Program
.So its going to be big loot as we all love free flipkart vouchers because of flipkart's wallet feature.
You can Join coolzTricks official facebook page
here
to get all instant chat and updates from me
google_ad_client = "ca-pub-1399806074062216";
google_ad_slot = "6320223482";
google_ad_width = 200;
google_ad_height = 90;
HERE IS WHAT ePOISE JOB INTERVIEW APP IS ABOUT
ePoise Job Interviews is World's first Job Interview App. ePoise Job Interviews brings job Interviews from the best companies to your fingertips.
Now You no longer have to search and apply for jobs on job boards, send your resume and wait for that call.
With ePoise Job Interviews you can directly take a video interview for jobs with the companies of your choice- on your smartphone, at your convenience, irrespective of the location!
Three simple steps to use the app
1. Download and register
2. Take Interviews for the jobs of your choice
3. Share the benefits among your network
HERE IS HOW TO GET FLIPKART VOUCHERS FREE IN ePOISE JOB INTERVIEWS APP
1. 1st of all you have to download the app from This link -[
click here
]
**You will get instant 10 points**
2. Now open the app and click on sign up option
3. fill out the details like
Name, Email
and
phone number
…
And put Refer code as jc408b to get instant 10 points…
**you can put any number they are not verifying it.**
4. You will get your
password in email
so put correct email address
**( check spam folders for password)**
5. Now create account and login Trough it with password from email
6. Done
7. Click on Refer and Earn and get your Refer link
Credit system
you will get free Rs.1000 Flipkart voucher for 2000 credits
you will get free Rs.2000 Flipkart voucher for 4000 credits
you will get free Rs.4000 Flipkart voucher for 8000 credits
and per refer you will get 10 points credits and per shortlist you will get 100 points credits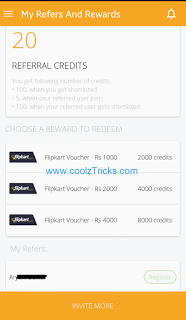 To get unlimited Refers you can use fakemailgenerator as they are only verifying email and no mobile number….
So Loot as soon as possible before they stop this program
google_ad_client = "ca-pub-1399806074062216";
google_ad_slot = "6320223482";
google_ad_width = 200;
google_ad_height = 90;
ENJOY REFER & EARN RS.1000 FLIPKART VOUCHER FREE IN ePOISE JOB INTERVIEWS APP [*NO MOBILE VERIFICATION*]