HERE IS HOTTEST OFFER OF MONDAY NOW GET FREE 150 MB 3G DATA FOR ALL SIM CARD FOR ALL OVER INDIA BY Gigato APP
UPDATE:- FREE DATA OFFER BY GIGATO IS STARTED AGAIN FOR 1ST 5000 USERS SO BE FAST TO GRAB IT
Hi guys, here is another loot offer for today. In the market of free recharge apps, A app called Gigato comes with different trend, yes they are giving away free mobile internet data of 150 MB 3G data for just free of cost for downloading Gigato app
google_ad_client = "ca-pub-1399806074062216";
google_ad_slot = "6320223482";
google_ad_width = 200;
google_ad_height = 90;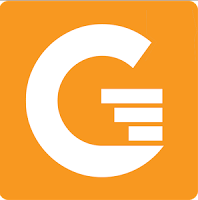 WHAT IS THIS Gigato APP?
Don't Wait for WiFi!
Gigato is an android app with a different concept,it aims at making android apps free to browse,once you download this app all the partner apps will refund you for the data consumed,this will will help us in saving a lot internet data
Gigato supports ALL operators across India. We are net neutral and all access. We deliver free unrestricted mobile data for use on the unrestricted mobile internet. Use the apps you love and get megabytes recharged to your account.
HERE IS HOW TO GET FREE 150 MB 3G DATA FROM Gigato APP
1st you have to Download Gigato App : Click here
After download Open The App
And apply SignUp For New Account
Done
You Will Get Your Free 150-300 Mb 3G Data Within 1-2 hours
Enjoy!
HERE IS HOW TO GET UNLIMITED 3G DATA FROM GIGATO
google_ad_client = "ca-pub-1399806074062216";
google_ad_slot = "6320223482";
google_ad_width = 200;
google_ad_height = 90;