FREE RECHARGE APPS:-NOW GET FREE RS.100 RECHARGE IN IXIGO CABSAPP BY REFERRING YOUR 5 FRIENDS
Hi Guys its new day and another app comes with free recharge offer and its ixigo cabs app similar kind of ola and taxi for sure cabs.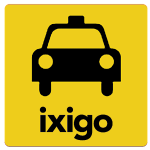 google_ad_client = "ca-pub-1399806074062216";
google_ad_slot = "6320223482";
google_ad_width = 200;
google_ad_height = 90;
ixigo providing Rs.100 Free recharge in citrus wallet for free. All you have to do is just Refer Your 5 Friends to join ixigo cabs app.
HERE IS HOW TO GET RS.100 FREE RECHARGE IN IXIGO APP
1st of all download the ixigo app from here –
[click here]
After download open the app and do login with your fb or google id
Ok Now after signup open the menu and click on Refer and note down your Refer code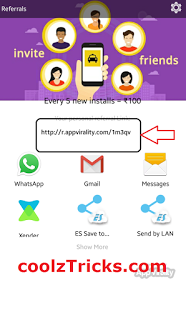 When You will get successful 5 refers ixigo will give you RS.100 free in citrus wallet though it can take upto 10 days
Dont worry if you dont have citrus wallet ixigo will creat 1 for you
HERE IS UNLIMITED TRICK TO GET RS.100 VIA IXIGO APP
1.1st of all download ixigo app from this link
[click here]
2.Now note down your Refer code
3.now delete the app from your phone
4.open android id changer and create new id
5.open IMEI changer and change imei of your device
6.open Donkey Guard app and do change values of google play store
7.Now Open your refer link in any browser and download ixigo app
8.Browse for 2 minuites
9.done
10. Repeat 3-8 steps again for 5 times to get rs.100 from ixigo app
google_ad_client = "ca-pub-1399806074062216";
google_ad_slot = "6320223482";
google_ad_width = 200;
google_ad_height = 90;
ENJOY THIS FREE RECHARGE APPS:-NOW GET FREE RS.100 RECHARGE IN IXIGO CABSAPP BY REFERRING YOUR 5 FRIENDS