DHOOM TRICK – NOW U CAN GET UNLIMITED PAYTM CASH EVERYDAY VIA TASKBUCKS APP – A VERY USEFUL TRICK FOR NON-ROOTED SMARTPHONE
HEY GUYS,
ARE YOU BORED FROM REFERRING ON TASKBUCKS APPS?
WANT TO GET 25 Rs. / ACCOUNT OR UNLIMITED PAYTM CASH EVERYDAY IN ONLY 5 MINUTES ?
THEN YOU ARE IN RIGHT PLACE HERE.
THIS TRICK WORKS ON ROOTED AND NON-ROOTED SMARTPHONE AS WELL
(PROOF ADDED)
AS YOU ALL KNOW THAT TASKBUCKS IS GIVING 25 RS. PER REFER AND BEST THING IS THAT YOU CAN TRANSFER TASK BUCKS'S INTO YOUR PAYTM ACCOUNT.
Must Try This Trick:-Free Recharge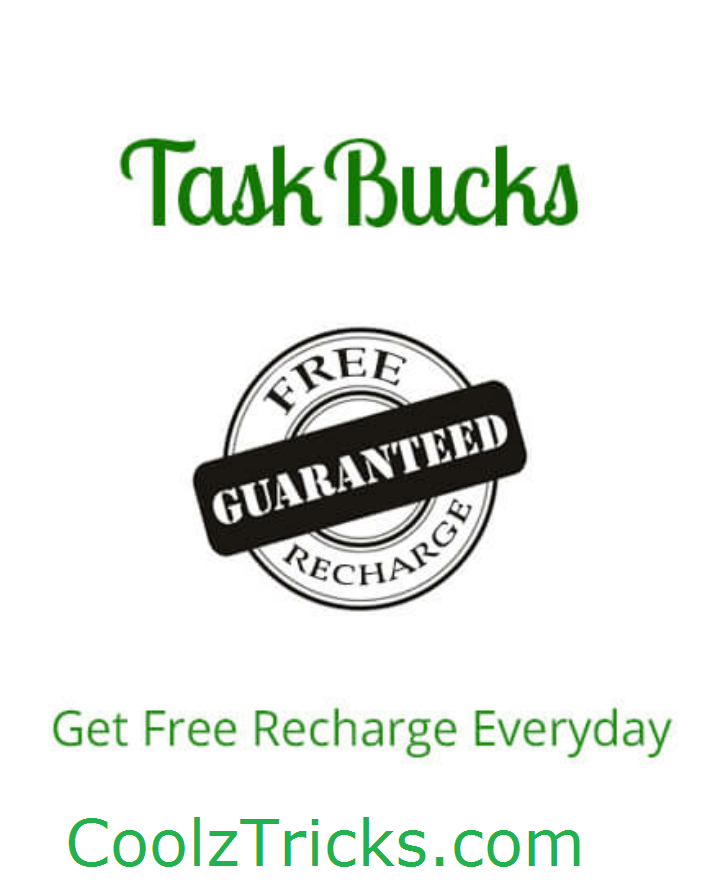 google_ad_client = "ca-pub-1399806074062216";
google_ad_slot = "6320223482";
google_ad_width = 200;
google_ad_height = 90;
WE ALREADY HAVE UNLIMITED REFER & EARN TRICK OF TASKBUCKS
READ IT HERE:- GET UNLIMITED CASH WITH TASKBUCKS APP
HOW TO USE THIS TRICK TO LOOT TASKBUCKS APP
1. 1st of all if you haven't download taskbucks app in ur smartphone then-
[CLICK HERE]
Thento go to the page of COOLZTRICKS and follow on-screen instructions to install it.
2. Search "Browser" in play store and download any 5-10 browser.
[ I PERSONALLY USE THE FOLLOWING BROWSERS ]
3. Click on "Stories" tab of taskbucks.
4. Click on "Share to get ₹ X" of any story (Where X=4/5)
5. Now click on whatsapp icon to share on whatsapp.
6. Now click on the group in which u r alone. (u can easily make this type of group – 1st make group of two and then remove another person.)
7. Now click on the link and open it 5-6 times in different browsers.
8. U will get notification in 1 minute that u have completed the offer and u have been rewarded.
9. Now follow 3 to 8 steps for other stories and u will manage to get upto 25-30 Rs. Everyday via this trick.
HERE IS THE PROOF WHAT I GOT IN MY NOTIFICATION BAR SOME TIMES AGO
HERE IS THE SECOND PROOF THAT I M LOOTING FROM 28 JUNE TILL TODAY
SEE THE VIDEO PROOF
Enjoy loot in your every accout and they are adding new stories worth 25-30 Rs. Everyday…
google_ad_client = "ca-pub-1399806074062216";
google_ad_slot = "6320223482";
google_ad_width = 200;
google_ad_height = 90;
ENJOY AND GET 25 Rs. / ACCOUNT EVERYDAY BY TASKBUCKS APP TRICK – FOR ROOTED AND NON-ROOTED SMARTPHONE