GET 50 RS. RECHARGE FOR FREE BY INSTALLING AND SIGN UP FROM ALIVE APP – FREE RECHARGE APP JULY'15
HELLO FRIENDS,
I am again here with a free recharge app that u will love really.
this app is special bcoz in this app to get recharge you do not have to refer ! Or anything extra.
just sign up via fb that's all !
Let me share the trick to you.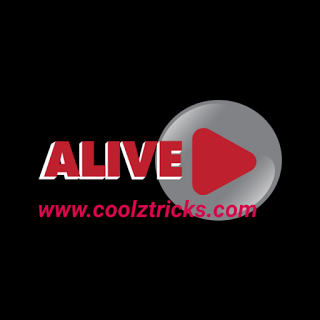 1. 1st of all download the app from play store [
CLICK HERE
]
2. Open the app and sign up via ONLY FACEBOOK [AS PER THEIR TERMS AND CONDITIONS ]
[ YOUR FACEBOOK ACCOUNT MUST BE 90 OR MORE DAYS OLD TO BE ELIGIBLE ]
3. Click on the menu situated in top left side.
4. Click on MY REWARDS
5. Note down or copy your PAYTM RECHARGE CODE [ THIS CODE CAN NOT BE USED IN WALLET CASH , IT CAN BE USED ONLY IN RECHARGE/BILL PAYMENTS ]
6. Go to paytm and recharge of 50 rs and enter the code and u will get 50 rs free recharge !
AS PER THEIR TERMS AND CONDITIONS YOU CAN GET CODE ONCE ONLY IN ONE FACEBOOK ACCOUNT AND ONCE ONLY PER DEVICE.
SO I RECOMMAND NOT TO TRY UNLIMITED TRICK BY ONLY DOING CLEAR CACHE AND CLEAR DATA.
Don't forget to share this post and like our fb page HERE
ENJOY FREE RECHARGE TRICKS WITH ALIVE APP – FREE RECHARGE APP JULY'15