HERE IS SUPER UNLIMITED RECHARGE GIVING APP FreePaisa, NOW NO LIMLIT IN EARNING
HI GUYS TODAY I AM GOING TO SHARE FREE RECHARGE GIVING APP THAT IS FREEPAISA BY THAT YOU CAN EARN UNLIMITED RECHARGE MONEY WITH EITHER REFERRING YOUR FRIEND OR JUST DOWNLOADING APPS.
google_ad_client = "ca-pub-1399806074062216";
google_ad_slot = "6320223482";
google_ad_width = 200;
google_ad_height = 90;
Get instant free online recharge for your prepaid phone by just downloading free apps from FreePaisa. Over 4 lakh users are getting free recharges on their mobile for downloading and trying new apps.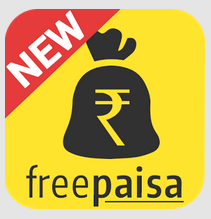 SO WHAT IS FREE MOBILE RECHARGE APP- FREEPAISA
Free Mobile Recharge FreePaisa makes it easy for you to earn free talktime by
downloading free apps,
participating in contests,
completing surveys and so on.
Referring friends
Why pay for recharge when you can get free recharge with FreePaisa?
HERE IS HOW TO USE FreePaisa TO GET UNLIMITED RECHARGE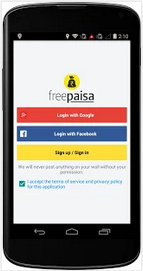 After install open the app and login through facebook,G+ or your email id(i would recommend login with email id)
After login in do install any 1 offer or App from FreePaisa to get reward
You can simply Refer your Friend to get Instant 10 rs.
After earn of min. 10 Click on Recharge and Get Instant Free Recharge from Free Paisa app
google_ad_client = "ca-pub-1399806074062216";
google_ad_slot = "6320223482";
google_ad_width = 200;
google_ad_height = 90;
HERE IS UNLIMITED RECHARGE TRICK OF FREEPAISA APP
Download freepaisa app and note down your refer link code
Use youwave or bluestacks
After 1st earn factory reset youwave
Again put your main refer link in browser
Install app and complete 1 offer
Do you will earn 10 referral credit in main account
Again do factory reset and follow steps again and again
P.S:- PLEASE NOTE SOMETIME THEY GIVE APP CREDIT LATE OF APP INSTALL


IF YOU LIKES OUR DHAMAKA TRICKS THEN PLEASE HIT BELOW SHARE BUTTONS ( DO FB SHARE, GIVE +1 , OR DO TWEET)