Hi guys its been a since long time after i posting on coolztricks its some tough time gone for me now i am back with bang with some usefull tricks and tips that you likes from our blog on old days….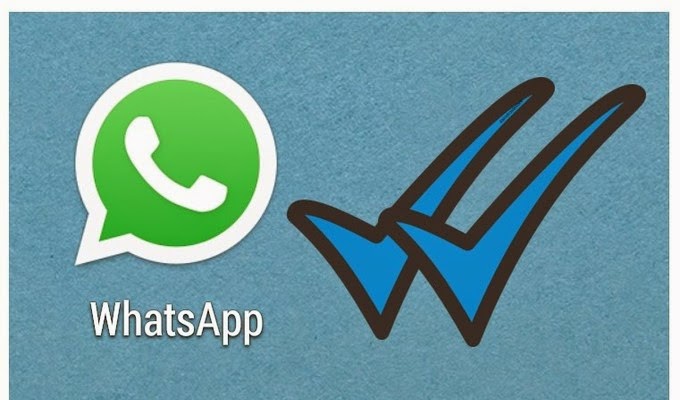 Now on main topic that is whatsapp double blue ticks scenario this recent days so im here to tell you what is whatsapp double blue ticks? and how to get that whatsapp double blue ticks in your device? and how we can avoid that blue ticks in whatspp..
So now lets go with 1st point that is
What is whatsapp double blue tick?
whatsapp has a features like tick on messages a single tick is like that the message is sent to user and double tick is stand for the message has been received on the other user phone. However, till now there was no confirm that whether the message was seen by the user or not. But now there is no escaping as the sender will know if you saw the message and when? aaha thats wierd thing i know now whatsapp introduce a new feature that is blue ticks.its for when your sent message read by user the double tick automatically change to blue…
Now on 2nd thing which is HOW TO GET NEW WHATSAPP BLUE DOUBLE TICK feature on your device
frankly speaking when i saw things like this on internet and tried on whatsapp its not working for me…as it is very useful feature by whatsapp i tried some methods to get and know what i get success
here is the methods i tried for get blue ticks on whatsapp
1. 1st is update your whatsapp from playstore and apple store to latest version available.this is must step to get blue ticks.remember one thing whatsapp should be updated on both devices
2. 2nd trick i tried is send message on any one contact in whatsapp continuesly ..like the image below i shown.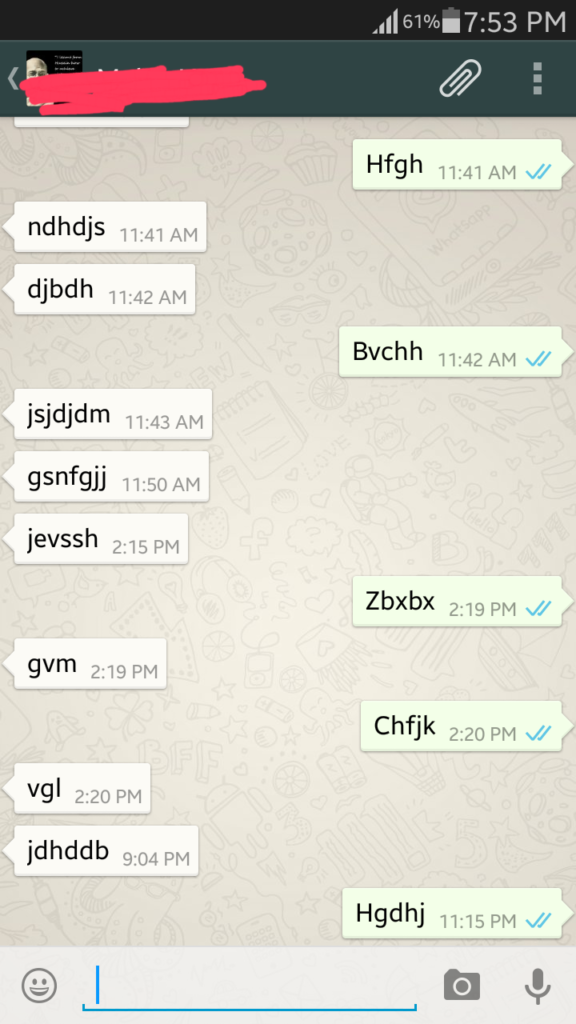 may be it will work though not sure for it
now i saw some people are not liking this new whatsapp feature as it is direct question on our privacy
SO HOW TO AVOID BLUE TICKS IN WHATSAPP? AND HOW TO GET RID OF WHATSAPP DOUBLE BLUE TICKS?
SO here are some tricks that can be useful for avoid this feature
1. dont open whatsapp messages strightaway
now how to do this,when you get whatsapp messages do see it from your notificaton pannel android users and ios users can do this…but problem is you can only see one liners like this
2. airplane mode trick
when you get message in whatsapp simply put your phone in airplane mode then read your msg…do again start data…this way you can get rid of it …
Thats it so here are what is whatsapp double blue ticks? how to get whatsapp double blue ticks? and how to get rid of whatsapp blue double ticks?
so try it enjoy
thanks for reading……